General Information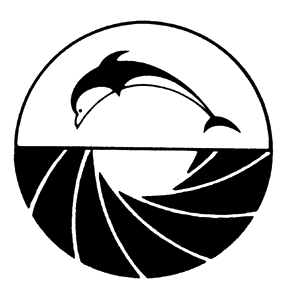 Wildlife Photo Workshops
310-994-0514
360-289-3014

General Information
Terms and Conditions
Welcome to Wildlife Photo Workshops. Our goal is to provide you with an enjoyable photographic workshop and experience. To accomplish this, we must keep our groups small. Depending on the location, we limit the trip to no more than six to ten participants, who enjoy the undivided attention of two instructors.

What's Included
Because each trip is unique, costs vary. We try to make travel for each trip as flexible as possible and to keep costs down. Be sure to check each trip to see what is included. Please feel free to contact us with any questions.

Lodging: All trips include lodgings that are modern, comfortable, and as close to the action as possible. All pricing is based on double occupancy--please check with us if you are interested in a single supplement. In some cases, travel schedules may require you to arrive a day early. This is usually not included in the cost of the trip.
Meals: Meals vary with each trip. In cases where it is not possible to stop for lunch we provide snacks.
Transportation: Transportation also varies with the destination. Trips such as the Polar Bears, Eagles of Alaska, Bears of Alaska include transportation from a central gateway location such as Anchorage or Winnipeg. Trips such as the Elephant Seals or Birds of Bosque require your own transportation.

Skill Level and What You'll Need
We encourage all levels of photographers to join us. If you don't know how, we will teach you. Photographers have ample shooting opportunities, and we are with you in the field at all times. We try to structure each day so that we can spend individual time with each participant.
We emphasize wildlife photography, so it is important to have at least one telephoto lens with you (such as 70mm-200mm or larger). It's also a good idea to bring a spare camera body, and you'll need a laptop computer to download your photos. If you don't have the equipment, consider renting from a number of vendors who specialize in renting photographic equipment. Please contact us for recommendations.
Some trips require additional equipment, such as waders. We'll send you a list and some suggestions on where to shop, and you'll have plenty of time to get organized. If you have any additional questions we are just an
e-mail or phone call away.

Questionnaire and Information
When final payment is received we will send you a questionnaire so we can properly prepare to give you the best experience possible. We will also send you a much more detailed list of what to expect and what to bring.

A General Day
Our days can be long. The best light and most wildlife activity occurs at sunrise and sunset. We usually start early enough to be on location at first light, and then again at sunset. Depending on the location, we spend mid-day in the field and provide snacks, or return to the lodge/hotel for lunch and instruction. Since there are two instructors, we have the flexibility of being able divide the group if necessary. Evenings are spent doing a critique of the days work. Critiques give you the opportunity to get feedback on your work and how to improve it while still on location.

Health
None of our adventures require long, arduous hikes or highly demanding physical exertion. However, most of these areas are remote, and you should be in at least normal physical condition. You must also have your own health insurance. You are responsible for all specific vaccinations and proof of immunization. We will let you know well in advance if this is required.

Reservations and Deposits
A 50% deposit is required at the time of booking. The balance is payable at least 90 days before departure. In a few cases, it may be required 120 days before departure.
Special pricing is available for group bookings.

Cancellations and Refunds
If for any reason we must cancel the trip you will receive a full refund. If you cancel 90 days before departure, 50% of your deposit will be refunded. If you cancel more than 60 days before departure we will refund all fees except the deposit. If you cancel less than 60 before departure no fees will be refunded unless you find a substitute for your place
Before departure:
90days.. 50% refund
89 to 60 day…all fees expcet deposit refunded
59 to departure ..no refunds unless you find a substitute
Special conditions for refunds for Tanzania and Japan
A deposit of $1500. per person is required to book. Full payment of the trip fee is due 150 days prior to departure date. We must receive written notice of your cancellation, at which time the following are nonrefundable:
122 days or more before departure: 100% of deposit
121 to 91 days before departure: 50% of trip fee
90 or fewer days before departure: 100% of trip fee
Payment and Credit Card Usage -We prefer payment by check. We accept Visa and MasterCard but we must add a 3% SERVICE CHARGE for all credit card transactions. We will accept credit card information only over the phone. DO NOT E-MAIL CREDIT CARD INFORMATION.
Insurance
It is highly recommend to purchase trip insurance at the time of your initial reservation.
Disclaimer
Wildlife Photo Workshops does not guarantee that you will experience the wildlife shown on this website
or described in the text. These are wildlife workshops and are totally dependent on the unpredictability of nature, weather.
and wildlife.